Roof Boxes
From slim line to deep roof boxes or to rear mount carriers – Mark's Auto Accessories will provide advice to help you find the right solution for your car.
Create extra space within your vehicle – a bonus for your family especially on long journeys. Mark's Auto Accessories have roof boxes / cargo carriers and roof racks to fit perfectly on most makes of cars.
Car Roof Boxes
Car Roof Racks
Car Ladder Racks
Bike & Snow Sport Racks
Roof Cargo Carriers
Travel Accessories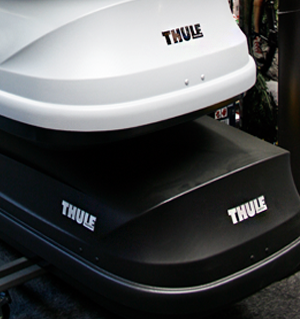 The ideal tough all weather protection for your snowboards, skis and holiday bags – Mark's Auto Accessories are stockists of Thule & Odyssey Car Roof and Cargo Carriers.