Car Oils and Lubricants
Mark's Auto Accessories, Welshpool Powys - For all your car maintenance fluids.
The smooth running of any engine requires the correct oil of a high quality. Mark's Auto Accessories of Welshpool, Powys carry a comprehensive stock of engine and gearbox oils and lubricants suitable for cars - from small family cars to high performance cars, vans and agricultural vehicles.
Air Conditioning Additives
Car Engine & Gearbox Oils
Cleaners & Degreasers
Car Maintenance Fluids
Lawn Mower Oils
Motorcycle Oils
Power Steering Fluids
Semi & Fully Synthetic Oils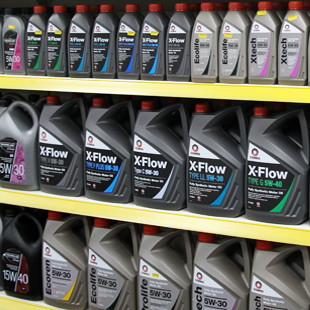 Ensure that you use the right oils and lubricants for your car, van or agricultural machinery – get expert advice from Mark's Auto Accessories, Powys.